Vereniging Nederland China – Update

Regelmatige updates over de activiteiten van de Vereniging Nederland China.
China cultural festival
Wanneer: 21 september t/m/ 9 oktober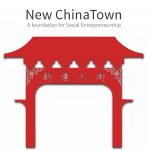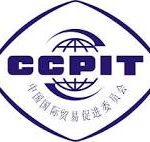 Organisatie: Vereniging Nederland China (VNC),  Stichting New Chinatown, CCPIT (Beijing), 798 Art Zone
Waar: De Haagse Lobby, Stadhuis Den Haag
Kosten: Euro 70 (niet VNC leden), Euro 20 (leden VNC)
Ondersteuning: Gemeente Den Haag, de Chinese Ambassade in Nederland, Dutch Cultural Centre, Ming Translations
Wat: Kustforum ter gelegenheid van de opening van dit culturele festival
Wanneer: 21 september 2015
Tijd: 13.00 – 20.00
Programma Kunstforum
13.00 Ontvangst
13.30 Welkom door de wethouder van Den Haag
13.45: Inleiding
Dhr. Yang Xia Long (directeur cultuur van de Chinese ambassade in Den Haag
14.00: Ondernemen en kunst
Mevr. Lin Bin (secretaris-generaal van de CCPIT (Beijing)
14.20: Geschiedenis en belang van 798 kunst zone
De directeur van het 798 District
14.40: De groeiende invloed van Chinese cultuur en kunst
Dhr. Xin Dong Cheng
15.00: Investeren in Chinese kunst: een hype?
Paul Lohmann (directeur van Metropolitan Gallery 238 Amsterdam)
15.20 – 15.40 Pauze
15.40: Lezing
Dhr. Yang Yong'an (State-owned Cultural Assets Supervision and Administration Office in Beijing)
16.00: Lezing
Dhr. Zhang Guohua (Beijing Administratieve Comité van het 798 Art Zone)
16.20: Toenemende belang van Europese kunstverzamelaars in de Chinese kunstwerken
16.40: Afsluiting
Niek Meijer (voorzitter VNC)
17.00 Receptie en officiële opening van het China Cultural Festival
Dhr Karsten (wethouder) en de Chinese ambassade
---
VNC China – Ming-Translations was een van de sponsoren van het "Symposium '40 years Full Diplomatic Relations the Netherlands – China and a look ahead"
Dit China event vond plaats op vrijdag 19 oktober in de Haagse Lobby in het gemeentehuis in Den Haag. Het symposium keek terug op 40 jaar volle diplomatieke betrekkingen, maar ook werd de blik op de toekomst gericht.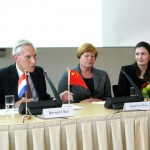 Het jaar 2012 staat in het teken van 40 jaar diplomatieke betrekkingen tussen Nederland en China. Verder viert de VNC China (Vereniging Nederland – China) dit jaar haar 35 jarig bestaan.
Het symposium stond onder leiding van de heer Bernard Boten werd o.a. bijgewoond door Mr Zhang Jinxiong, Chargé d'Affaires a.i. van Chinese ambassade in Nederland. Sprekers waren o.a.
Annette Nijs, Executive Director of the Global Initiative of China Europe International Business School (CEIBS)                                
Thomas Jin, Deputy General Manager of the Industrial and Commercial Bank of China (Europa)                                                 
Sophie Roborgh, Strategic Analyst at The Hague Centre for Strategic Studies (HCSS)
Paneldiscussie onder leiding van Bernard Bot

Karel Hartogh, Ministry of Foreign Affairs
Zhang Jinxiong, Embassy of the People's Republic of China
Annette Nijs, CEIBS
Thomas Jin, ICBC
Sophie Roborgh, HCSS
Hanneke Teekens, Nuffic
Bas Pulles, NL EVD Internationaal