China nieuws
Informatie en inspiratie voor uw China business.
De Chinese economie – update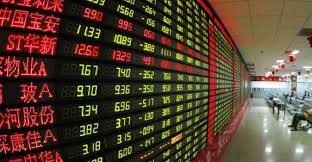 2018
Het doel van de Chinese overheid voor 2018 is:
een economische groei van 6,5% (vorig jaar: 6,9%)
een begrotingstekort van 2,6% (vorig jaar: 3%)
2018 plannen op hoofdlijnen
het aanpakken van risico's door hoge schulden
de bestrijding van milieuverontreiniging
de bestrijding van armoede
Bron
Nu.nl, China mikt dit jaar op economische groei van 6,5 procent, 5 maart 2018
2017
De Chinese economie groeide met 6,9% in 2017. Dit was hoger dan de doelstelling van 6,5%.
De Chinese economie in het 1e kwartaal (2017 t.o.v. 2016)
Het eerste kwartaal van 2017 was de eerste keer in zeven jaar dat de Chinese economie twee kwartalen achter elkaar een groeiversnelling laat zien.
Economische groei: + 6.9 procent
Overheidsuitgaven: + 21.0 procent
Vastgoed investeringen: 9.1 procent
Besteedbaar inkomen: 7.0 procent
Detailhandelsverkopen: 10.9 procent
Particuliere investeringen: 7.7 procent
Bronnen:
cnbc.com, China's economy grew 6.9% in 2017, topping both the official target and 2016's growth, 17 januari 2018
Nu.nl, "Verdere groei voor Chinese economie", 17 April 2017
Reuters, "Steel, stimulus drive China's strongest economic growth since 2015", 17 April 2017
Het vertaalbureau met verstand van zakendoen in China
✓ 100% focus op Chinese taal
✓ Professionele native speakers
✓ Gedegen zakelijke ervaring in China
✓ Persoonlijke aandacht
Voor de meest effectieve communicatie!